TURN ME ON by Lauren Blakely
Release Date: December 2nd
Genre/Tropes: MM Romance/Forbidden Romance/Sports Romance
TURN ME ON from #1 NYT bestselling author Lauren Blakely is NOW LIVE!!!
Make sure to 1-click this brand new red-hot, MM, forbidden sports romance TODAY!
Blurb:
The first rule of being an attorney is don't sleep with your clients.
The second rule is–see the first rule.
Those guidelines don't account for a man like Zane Archer though. The major leaguer is all confidence and big D energy as he swaggers into my life one night at a hotel bar, determined to spend the night with "the sexy suit," as he calls me.
I'm so damn tempted to say yes, especially when my new client devastates me with a scorching kiss that has me reconsidering all my life choices.
The catch? If I tear up the rule book, my reputation as a lawyer to the most bankable stars in pro sports is on the line. Including my new goal of striking the deal of a lifetime for him — one he desperately needs to take care of his family.
Instead, I fight like hell to stay professional as I work closely with the man I can't have.
But the more time we spend together, the more his irresistible charm threatens to break my resolve . . . right along with my heart.
TURN ME ON is a red-hot, MM, forbidden sports romance between a sports agent and an athlete…
NOW AVAILABLE! FREE IN KU!
✦ Amazon ➜ http://blkly.pub/AmazonTurnMeOn
✦ Audible ➜ Teddy Hamilton and Jacob Morgan:
http://blkly.pub/AudioTurnMeOn
~

*

~

K

a

t

h

y

'

s

 

R

e

v

i

e

w

~

*

~
5 Stars
I think the fact that the book had an almost hypnotic pull to it was a strong factor in the rating. Lauren's straightforward writing and charismatic MCs make for quite an enjoyable read!
The banter to me was more explosive than the physical scenes as the anticipation created shifts in the Earth's surface. Zane is a first baseman and an up-and-coming MLB sensation. He is looking forward to snagging some advertising endorsements to help his family. He is pleased with his current agency but is getting antsy for some decent contracts.
Maddox is an agent who is wooed to work at Zane's agency. He recognizes the baseball player but seems powerless to not return the blatant flirting. Once Zane finally realizes Maddox is his new agent, he backs off for fear of ruining his relationship with the agency.
Let's just say both men are sincere in their efforts. Still, they are so intensely attracted and enjoy certain elements of intimacy not everyone likes—no crazy deeds but definitely far from vanilla. I love the internal struggles as they were genuine, and when they let loose, I don't care what the weather is like, turn up the AC!
My only tiny complaint is it ended too quickly for me. I thoroughly recommend this magnetic love story and hope you enjoy it. Happy reading!
* * Copy provided to Bayou Book Junkie for my reading pleasure. A review wasn't a requirement * * 
~

*

~

T

r

a

c

y

'

s

 

R

e

v

i

e

w

~

*

~
5 Stars
I absolutely loved Maddox and Zane and while I'm not a complete fan of the forbidden love trope, because it gives me anxiety that they'll get caught, I really enjoyed their story.
Zane and Maddox's relationship development was slow, but given their situation it made sense. Zane and Maddox had amazing chemistry and the story is filled with tons of sexy innuendo between these men and once they cave in to their desires, they were smoking hot together.
This was a well-written, enjoyable, and fun read. It was a great addition to the series, and I'll definitely be on the lookout for the next stories to come. Definitely recommendable!!
* Copy provided to Bayou Book Junkie for my reading pleasure, a review wasn't a requirement. *
~

*

~

M

a

r

i

'

s

R

e

v

i

e

w

~

*

~
5 Stars!
I loved Zane and Maddox (even if I wanted to strangle Maddox a couple of times here and there! LOL) They had amazing chemistry and maybe because of the whole forbidden thing they had going on, every encounter felt charged with the sizzling UST. Their relationship is pretty much a slow burn, but when they finally give in to it, OMG, *fans self* prepare yourself because these two are HOT together.
This was such a fun read, there's some low-level angst, but it's mostly a witty, playful, scorching-hot book with a great couple that you don't want to miss out on. Highly recommendable!
*** Copy provided to Bayou Book Junkie for my reading pleasure, a review wasn't a requirement. ***
About Lauren Blakely:
A #1 New York Times Bestselling, #1 Wall Street Journal Bestselling, and #1 Audible
Bestselling author, Lauren Blakely is known for her contemporary romance style that's
sexy, sweet, and witty. She also writes USA Today bestselling LGBTQ romance.
With fourteen New York Times bestsellers, her titles have appeared on the New York
Times, USA Today, and Wall Street Journal Bestseller Lists more than 100 times, with
more than 65 titles on the USA Today Bestsellers list alone. She's sold more than 5 million books. A Brown University graduate, Lauren likes dogs, cake and show tunes and is the vegetarian at your dinner party.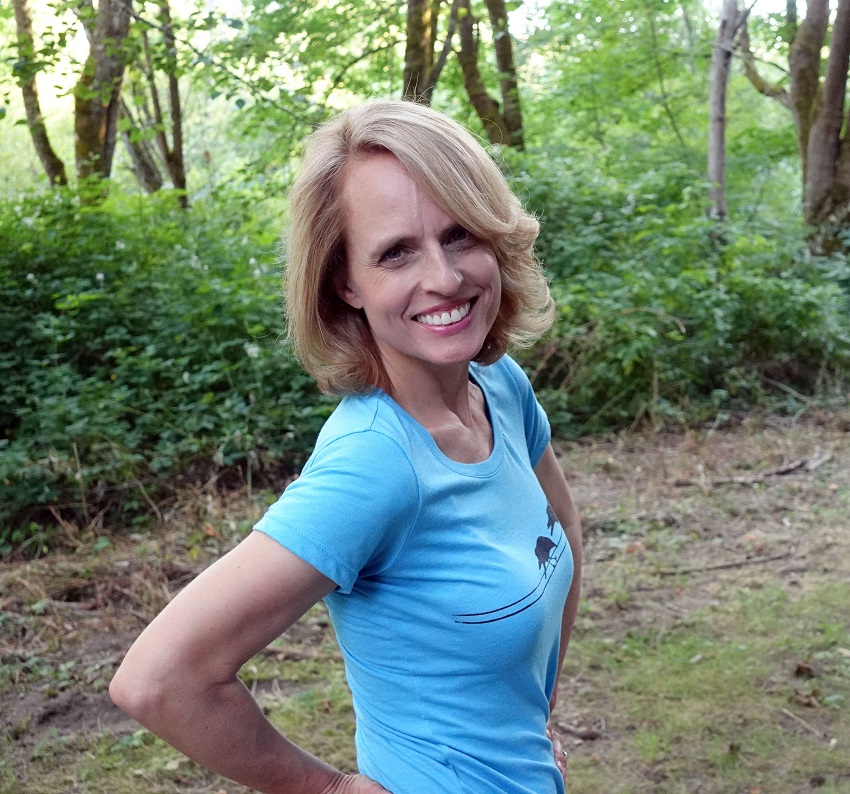 Connect w/Lauren:
Website: laurenblakely.com
NL Signup: http://laurenblakely.com/newsletter
Facebook: http://www.facebook.com/LaurenBlakelyBooks
Instagram: http://instagram.com/laurenblakelybooks
Twitter: http://twitter.com/LaurenBlakely3
Tik Tok: https://www.tiktok.com/@laurenblakelybooks