THE BOYFRIEND COMEBACK by Lauren Blakely
Release Date: September 20th
THE BOYFRIEND COMEBACK, book 1 of The Boyfriend Zone series, from #1 NYT Bestselling author Lauren Blakely is NOW LIVE! Make sure to ONE-CLICK this sexy, rivals-to-lovers, second chance, MM sports romance TODAY!!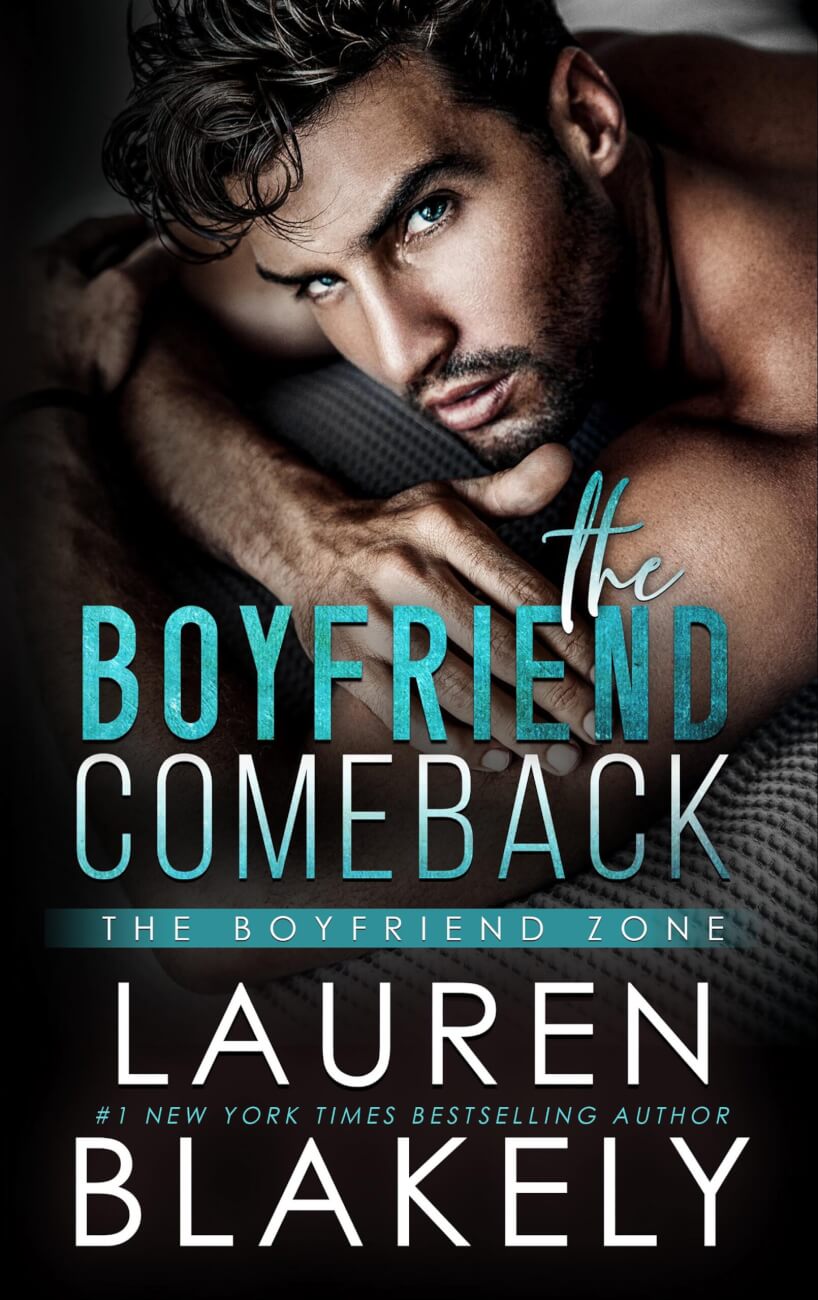 Blurb:
A standalone, rivals-to-lovers, second chance MM sports romance full of secrets, first times and forbidden love…
Some men are just off-limits. Like, say, all the other football players in the league….
I have to stop replaying the one night I spent with my rival. Trouble is, that white-hot encounter with the other quarterback answered a lot of questions I've had about myself, but it also led me into this mess where he hates me.
I never showed up for our second date. Since, well, life happened, and the worst part is he'll never know how much that night meant to me.
But when I'm traded to his cross-town rivals, that's not the time to serve up my secrets to him either. My team's PR department wants to double down on our rivalry. I need to focus on football, not on my interest in men. Except, the more time I spend doing media appearances and charity events with the sexy, generous, popular guy, the hungrier I am to finish what we started.
It's a bad idea to knock on his door late one night. I could lose everything. He's probably not even home.
But when the door swings open and I'm face to face with the man I want desperately, I have a choice to make.
NOW AVAILABLE!!!
Amazon: http://blkly.pub/AmazonComeback
Apple: http://blkly.pub/AppleComeback
Nook: http://blkly.pub/NookComeback
Kobo: http://blkly.pub/KoboComeback
Google: http://blkly.pub/GoogleComeback
Audible: http://blkly.pub/AudioBoyfriendComeback
Narrated by Teddy Hamilton & J.F. Harding
Add to Goodreads:
https://www.goodreads.com/book/show/58882643-the-boyfriend-comeback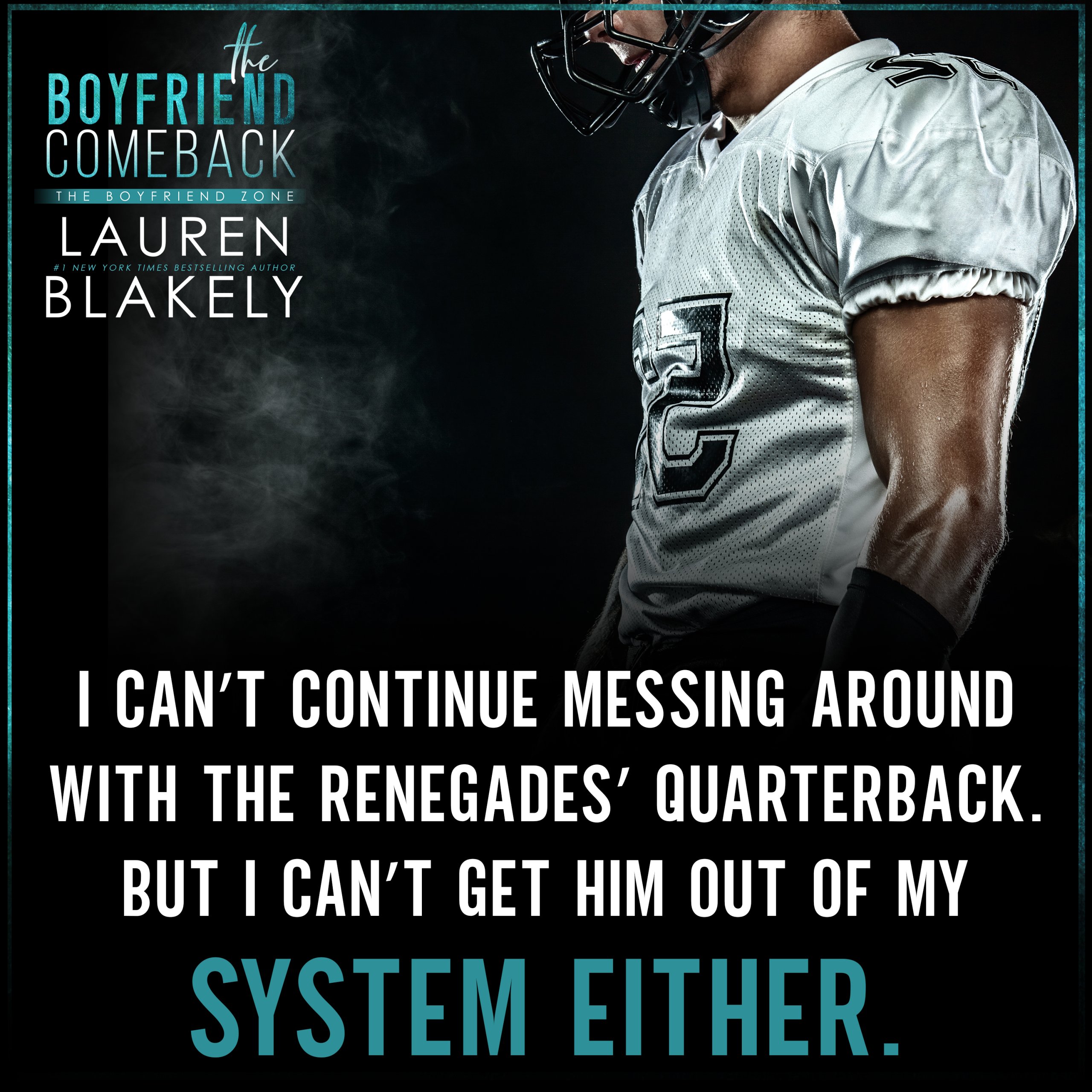 ~

*

~

K

a

t

h

y

'

s

 

R

e

v

i

e

w

~

*

~
5+ STARS
I loved this tender and well-thought-out romance between two extremely unlikely suitors. The mere thought that two-star quarterbacks from competing teams can fall hard for each other was so intriguing and actually a great deal of fun!
Both men had such endearing traits. Seriously at times, I felt the author had them in a who was the most freaking adorable contest. The men had unique and very different personalities that helped them excel on the football field and in the romance arena.
Jason from the San Francisco Hawks and Beck, newly traded to the San Francisco Renegades, had actually met a year earlier. Oh yes, they felt those forbidden fireworks go off. Sadly they lost connection until the trade. The beginning was almost bittersweet, and as the book progressed and the football players realized they couldn't fight the intense attraction, I wanted this relationship to work out more than anything else.
Jason is the more outgoing of the two, and they find themselves doing a publicity talk show together. Beck has some inner anxiety, but the two get through these frustrating publicity programs and figure out how to handle their scorching feelings.
This book was just perfection, and I loved how looking deep into their hearts, they sought to find the answers to their dilemma. Will their careers survive two opposing quarterbacks being together?  This book is a Super Bowl winner, and I urge you to read it! Happy reading.
* * Copy provided to Bayou Book Junkie for my reading pleasure. A review wasn't a requirement * *
~

*

~

T

r

a

c

y

'

s

 

R

e

v

i

e

w

~

*

~
4.5 Stars
I've been looking forward to this story and I'll be honest, the beginning left me feeling a bit underwhelmed. I felt there was something missing between Jason and Beck, but by about the halfway mark, they found it. The connection and chemistry between them finally showed up!
Once the connection was there, I absolutely adored them together. I loved them as both individuals and as a couple. I loved the back-and-forth banter between them. I loved that they could be open and honest with one another and I loved that from the very beginning, Jason was there for Beck and supportive of him when his anxiety got the best of him.
I adored getting glimpses of Hazel and Nolan, but I especially loved catching up, even if only briefly, with one of my favorite couples, Tj and Jude, from the Hopelessly Bromantic Duet.
This was an enjoyable and well-written story. Jason and Beck were both so likable and you couldn't help but root for them to get their happy ending, and that happy ending didn't disappoint. I'm definitely looking forward to getting my hands on Nate's story!
Very recommendable read!!
*** Copy provided to Bayou Book Junkie for my reading pleasure, a review wasn't a requirement. ***
~

*

~

M

a

r

i

'

s

R

e

v

i

e

w

~

*

~
4.5 Stars!
Jason and Beck were absolutely adorable, and while they didn't exactly start on the best of terms, that changed once Jason finally gave Beck the chance to explain why he hadn't made it to their first date. Their banter and the way Jason supported Beck and helped him with his anxiety were definitely high points in the book for me. While I can't say I was feeling their connection from the start, by the second half of the book, I most certainly was sold on their relationship and was rooting for them.
I really enjoyed the less toxic aspect of football in the story in the sense that there were several openly gay or bi players, it was very refreshing.
Overall, a very enjoyable secret lovers story, fun, sweet and sexy, with an epilogue you don't want to miss out on! I'm already looking forward to Nate's story!
The audiobook by Teddy Hamilton and JF Harding was amazing and definitely worth it! These two narrators did a great job bringing the story and the characters to life.
About Lauren Blakely:
A #1 New York Times Bestselling, #1 Wall Street Journal Bestselling, and #1 Audible
Bestselling author, Lauren Blakely is known for her contemporary romance style that's
sexy, sweet, and witty. She also writes USA Today bestselling LGBTQ romance.
With fourteen New York Times bestsellers, her titles have appeared on the New York
Times, USA Today, and Wall Street Journal Bestseller Lists more than 100 times, with
more than 60 titles on the USA Today Bestsellers list alone. She's sold more than 5 million books. A Brown University graduate, Lauren likes dogs, cake and show tunes and is the vegetarian at your dinner party.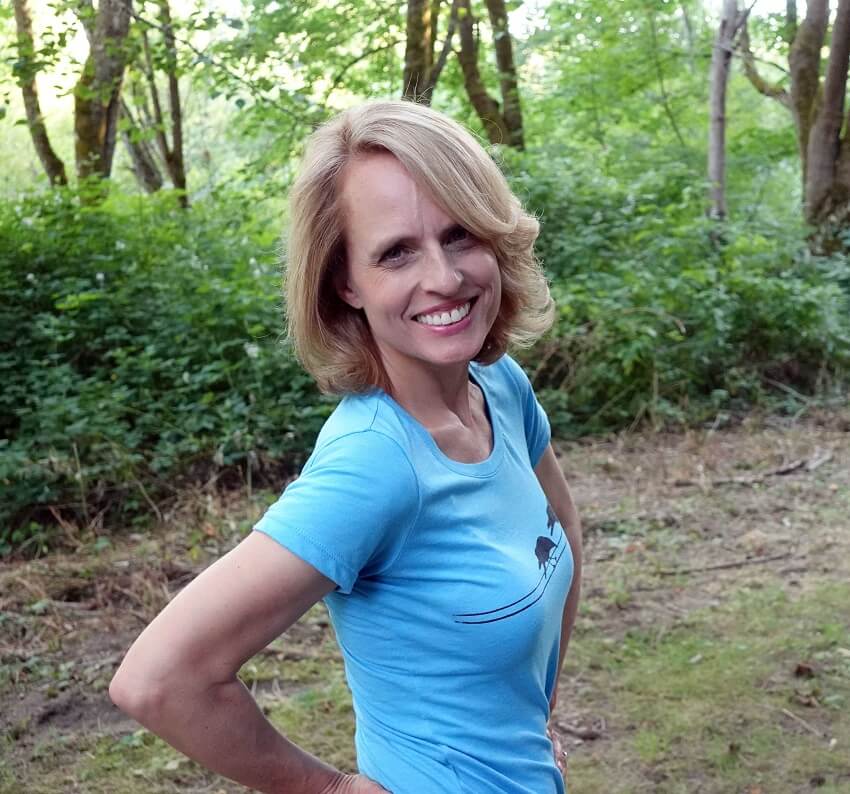 Connect w/Lauren:
Website: laurenblakely.com
NL Signup: http://laurenblakely.com/newsletter
Facebook: http://www.facebook.com/LaurenBlakelyBooks
Instagram: http://instagram.com/laurenblakelybooks
Twitter: http://twitter.com/LaurenBlakely3