HOPELESSLY BROMANTIC by Lauren Blakely
Release Date: May 31st
From #1 NYT Bestseller Lauren Blakely comes an irresistibly sexy, emotionally-charged, roomies-to-lovers MM romance between a broody American and a charming Brit!
Grab this scorching, hilarious and emotionally-charged romance TODAY!
NOW AVAILABLE!!
✦Amazon ➜ http://blkly.pub/HopelesslyAmazon
✦ Apple ➜ http://blkly.pub/HopelesslyApple
✦ Google ➜ http://blkly.pub/HopelesslyGoogle
✦ Nook ➜ http://blkly.pub/HopelesslyNook
✦ Kobo ➜ http://blkly.pub/HopelesslyKobo
✦ Illustrated Paperback ➜ https://amzn.to/3HuaAIs
✦ Audible ➜ http://blkly.pub/AudibleHopelessly
Teddy Hamilton and Shane East narrate this sexy, hilarious epic romance in duet with a full cast!
Add to Goodreads:
https://www.goodreads.com/book/show/57722385-hopelessly-bromantic
Blurb:
A sexy, passionate, utterly addictive, roomies-to-lovers MM romance from #1 NYT Bestseller Lauren Blakely!
Look, when I met the sexy, witty Brit on the streets of London last night, I had no idea who he was. He was just that hot guy I wanted to have a drink with so I asked him out for my first evening in town.
One thing almost led to another. After a midnight kiss, we made plans for a whole lot more the next day.
But when I unlock the door to my rental in the morning, the English hottie is lounging on the couch like he lives here too. Great. For the next year I'll be sharing a tiny flat with the sexiest guy I've ever known.
Time for a few simple rules — don't walk around the flat wearing only a towel, don't spend our nights together exploring London, and don't crack open my secrets for him.
Even as I smash all those rules, I try to resist falling for the cocky charmer. But after a taste of his lips, I give all the way in, telling myself one night and we won't fall in love.
Too bad in the morning I discover that hiding my true feelings is the least of my worries, compared to a twist I never see coming.
Contents Include: One broody American, one charming Brit, and two libidos that can barely fit into the smallest flat in London. Translation – hot, angsty nights in the first novel in a scorching and emotional two-book epic MM romance!
~

*

~

T

r

a

c

y

'

s

 

R

e

v

i

e

w

~

*

~
5 ++ Stars!!!
OMG, I'm so in love with Tj and Jude, but this was a hard read. Not because it wasn't good, but because I knew there would be no happy ending. I know I'll get one in a few weeks, but still, my heart aches for Tj and Jude.
From their very first meet-cute, fate and being at the right place at the right time, brought them together and kept pushing them together from all different angles, until it tore them apart.
While their romance is a bit of a whirlwind, for me, the connection is so deep that them falling in love over such a short period of time was definitely believable and the chemistry between Tj and Jude was electric and out of this world.
The story is well-written and flowed well. I love Lauren's writing style. I love that her characters are such conversationalists and you get to know so much about them through their conversations.
Honestly, it going to be a long three weeks until book two comes out, especially after the twist at the end of the story and I have a huge book hangover!! Definitely a recommendable read!!!
* Copy provided to Bayou Book Junkie for my reading pleasure, a review wasn't a requirement. *
~

*

~

M

a

r

i

'

s

R

e

v

i

e

w

~

*

~
4.75 Stars!
TJ and Jude are definitely meant to be and I absolutely loved them. From their sweet meet-cute, to their living together while trying not to give in to their obvious attraction for each other, to the bittersweet way they had to separate, to meeting again and the inevitable angst that came with it all, the thing that was more obvious to me was that they belonged together. The UST was out of this world and they were super hot together.
I was so invested in them getting their HEA, alas, we still have to get through the next book, which thankfully will come out in just a few weeks. Waiting until then might be difficult, though.
Lauren Blakely is quickly becoming one of my favorite authors. Her writing is top-notch and I love that there's a lot of dialogue in her books and getting to know her characters in that way. I am looking forward to reading Here Comes My Man! Very recommendable!
*** Copy provided to Bayou Book Junkie for my reading pleasure, a review wasn't a requirement. ***
~

*

~

K

a

t

h

y

'

s

 

R

e

v

i

e

w

~

*

~
4.5 Stars
A very unique love story written in 2 parts. This light-hearted tale is about an American and a Brit who fall quickly for each other. TJ is an aspiring writer on an assignment in London. He is beyond excited and meets a handsome stranger to whom he has a mercurial attraction. Ironically this man works at a bookshop that TJ visited as a child; it inspired his career path. A handsome British man that loves books is TJ 's catnip!
Jude is a gorgeous and full-of-life actor. He also feels the tug of wanting to get to know TJ more. Life is full of irony, and before long, the two learn they will be roommates for the following year. Afraid to mess up the roommate gig, they decide to remain friends. This was a sweet time as they were constantly being tested by temptation and, in the process, became very close. Life continues to throw curve balls, and the men do part but on good terms. Seven years later, they are reunited, and their strong feelings come flooding back.
I usually don't always enjoy back history, and a good portion of this book contained that. I was surprised that I actually enjoyed their beginning the most. The sweet and innocent start of a relationship was brilliantly written.
The second part had some turbulence and angst. I was saddened to see how it ended. But have no worries, as the story of TJ and Jude will continue with the second novel from the Hopelessly Bromantic Duet Series. Mercifully it is coming out shortly, as personally, I want this romance to continue this instant! Happy reading.
* * * Copy provided to Bayou Book Junkie for my reading pleasure. A review wasn't a requirement * * *
About Lauren Blakely:
A #1 New York Times Bestselling, #1 Wall Street Journal Bestselling, and #1 Audible
Bestselling author, Lauren Blakely is known for her contemporary romance style that's
sexy, sweet, and witty. She also writes USA Today bestselling LGBTQ romance.
With fourteen New York Times bestsellers, her titles have appeared on the New York
Times, USA Today, and Wall Street Journal Bestseller Lists more than 100 times, with
more than 60 titles on the USA Today Bestsellers list alone. She's sold more than 4.5 million books. A Brown University graduate, Lauren likes dogs, cake and show tunes and is the vegetarian at your dinner party.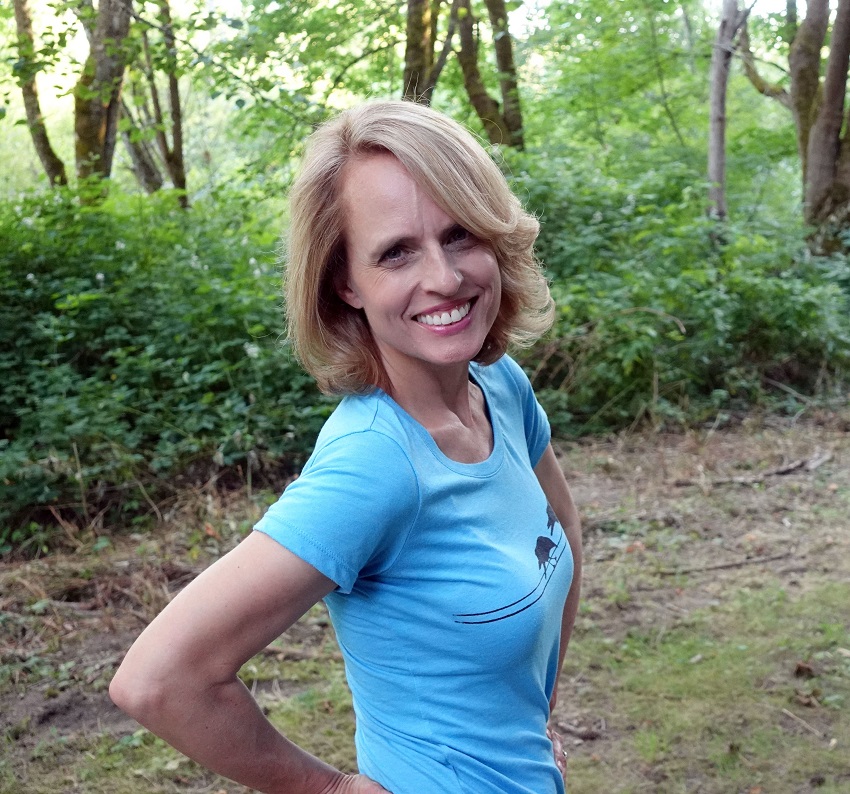 Connect w/Lauren:
Website: laurenblakely.com
NL Signup: http://laurenblakely.com/newsletter
Facebook: http://www.facebook.com/LaurenBlakelyBooks
Instagram: http://instagram.com/laurenblakelybooks
Twitter: http://twitter.com/LaurenBlakely3